Haaretz – Amid U.S. Pressure, Chinese Firm Loses Tender for Israeli Plant in Sensitive Location
Government panel chooses local IDE over Chinese rival Hutchison to build Israel's largest desalination plant
Nachal Soreq vicinity, where the plant is planned, near Palmachim air base and and Soreq Nuclear Research CenterCredit: Google EarthYoram Gabison Published on 26.05.2020
Ten days after a visit to Israel by U.S. State Secretary Mike Pompeo, who warned against a Chinese firm winning infrastructure contracts in Israel, a government panel announced that an Israeli group has won the bidding process for a major desalination plant.
The government panel chose IDE over Hutchison Water, whose main investor is Hong Kong's CK Hutchison Holdings.
The plant, dubbed Soreq B, will be built next to the desalination plant already in operation, and near the Palmachim air base and close to the Soreq Nuclear Research Center.
The new facility will be the biggest of its kind in the world. Early estimates say it will be able to produce 200 million cubic meters of water annually and increase Israel's desalination capacity by 35 percent.
The announcement was made by a joint committee of the Water Authority the Finance Ministry and the Energy Ministry. IDE's price of 1.45 shekels (41 cents) for a cubic meter of water (about 264 gallons) was unprecedentedly low, and is about 65 agorot less than the lowest price per cubic meter that Israel pays today, the committee said.
The low price will save the country about 3.3 billion shekels over the lifetime of the plant.
During Pompeo's visit to Israel, he warned that Chinese investments in infrastructure could pose a security risk. The Chinese Embassy in Israel responded that they trust that Israel will "defeat the coronavirus but also the 'political virus,' and choose the course of action that best serves its interests." LISTEN: Bibi's slash-and-burn strategy puts Israel on trial
Under President Donald Trump, the United States has put pressure on Israel, along with many of its allies, to limit Chinese investment in the country as part of his trade war with the nation.
In October 2019, Israel's security cabinet decided to establish a mechanism to monitor Chinese investments, following pressure from the United States.
https://www.haaretz.com/israel-news/.premium-amid-u-s-pressure-chinese-firm-losses-contract-to-build-israeli-plant-1.8873032
---
Jerusalem Post – Israel rejects Chinese bid to build Sorek 2 amid pressure from the US
By LAHAV HARKOV, EYTAN HALON MAY 26, 2020 20:41
People walk in a desalination plant during its inauguration in the coastal city of Hadera, north of Tel Aviv May 16, 2010. (photo credit: NIR ELIAS / REUTERS)
Israel has selected local company IDE Technologies, rather than a Chinese firm, to construct the world's largest desalination plant, the government announced Tuesday. The decision avoids another undesirable showdown with the Trump administration over Chinese participation in major infrastructure projects.

Three groups bid to build Sorek 2, a private-public partnership (PPP) that will be the world's largest reverse-osmosis seawater desalination plant when completed in 2023. Among them was Israeli Hutchison Company, an affiliate of Hong Kong-based Hutchison Company.

The US has asked its allies, including Israel, in recent weeks to sever ties with China – Israel's third-largest trading partner – in areas with security risks, a US official with knowledge of talks on the matter said last week.
In the same vein, US Ambassador to Israel David Friedman chose Communications Minister Yoaz Hendel as the first minister in the new government with whom he held a meeting, along with Knesset Foreign Affairs and Defense Committee chairman Zvi Hauser, the other member of the Derech Eretz faction.

Sources in Derech Eretz confirmed that the matter of 5G and Chinese technological investments in Israel came up in the meeting. Friedman invited Hendel to Washington to meet with government officials in his field and deepen cooperation between the countries on communication technologies.

The US has argued that Chinese companies will use their involvement in building 5G networks for espionage or possibly sabotage of communications infrastructure. Earlier this year, US Attorney-General William Barr said Chinese dominance in this sphere would be a "monumental danger" because of its use for spying, adding that America's "economic future is at stake."

Regarding Sorek 2, the Trump administration specifically flagged Hutchison's possible involvement in the construction of the desalination plant, which will be in Kibbutz Palmahim and cost more than NIS 5 billion. In addition to being an important infrastructure project for Israel, the plant is near the Sorek Nuclear Center and the Palmahim airbase.

US concern about Chinese companies' involvement in major infrastructure projects in Israel in recent years is partly due to the ability of Chinese operatives to gather intelligence while working on them, as well as the massive economic, social and environmental losses, and even casualties, which could be inflicted if that infrastructure is damaged.

The official statement from the Finance, Energy and Water Resources ministries does not mention Hutchison or China. It simply states that Kadima-headquartered IDE Technologies, which partnered with Bank Leumi, submitted the winning PPP bid, promising desalinated water at the cost of approximately NIS 1.45 per cubic meter, about 65 agorot cheaper than existing desalination solutions in Israel today.

The reduced cost is expected to save households a total of NIS 3.3b. ($940m.) during the lifetime of the plant, which is expected to produce 200 million cu.m. of potable water per year, increasing the country's annual desalinated-water production by 35% to 785 million cu.m., approximately 85% of Israel's household and municipal water needs.

The project will be financed by an international consortium, including Bank Leumi, German state-owned KfW and a €150m. ($165m.) loan from the European Investment Bank.

IDE Technologies, a subsidiary of Alpha Water Partnership, was formerly the sole owner of the Sorek A facility. It sold its shares in February 2019 to bid for the latest desalination project.

In mid-2019, a committee headed by Energy Ministry director-general Udi Adiri discovered "systematic and continuous deviations" in the concentration of chloride in water produced by the facility over a period of more than two years.

"About two years ago, I passed a revolutionary government program to deal with future periods of drought, during which I decided to double desalination targets by 2030," Energy Minister Yuval Steinitz said. "The desalination plant being initiated today, which will be the largest of its kind worldwide, is the result of the implementation of this program, and together with the desalination facility in the Western Galilee… the state of the Israeli water market and its readiness for the future are excellent."
https://www.jpost.com/israel-news/israeli-company-to-build-sorek-2-avoiding-us-china-controversy-629308
YNET – China loses bid to run Israel's biggest desalination plant after U.S. pressure
The move comes 2 weeks after Pompeo apparently voiced his concerns about the deal to PM; although decision eases tension with U.S., it could lead to confrontation with China; local company IDE Technologies chosen over Hong Kong-based rival
Itamar Eichner | Published: 05.26.20 , 09:40
China lost its bid to run Israel's biggest desalination plant after alleged pressure from the United States, Ynet learned on Tuesday. Local company IDE Technologies was chosen over the Hong Kong-based rival.Follow Ynetnews on Facebook and Twitter
The news comes two weeks after U.S. Secretary of State Mike Pompeo reportedly voiced his concerns to Prime Minister Benjamin Netanyahu about China's potential involvement in the Shorek 2 plant, located in Palmachim in central Israel.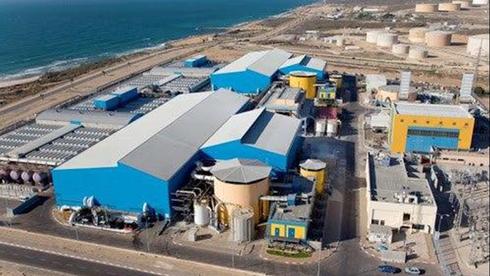 Although the decision eases tension with the U.S. it could potentially lead to a confrontation with the Chinese government. The plant, which appears to also be the biggest in the world of its kind, was set to be run by a Chinese-linked company called Hutchison Holdings. The project, to be financed by a consortium of banks including Bank Leumi, Germany's KfW and the European Investment Bank.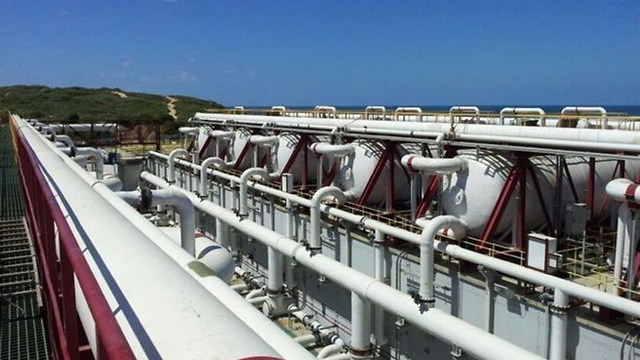 The plant is expected to produce over 200 million cubic meters of water per day and is set to increase Israel's desalination capacity by about 35%. State Department and Pompeo have in recent weeks launched a number of verbal attacks on the Chinese government, accusing it of covering up the severity of the disease, when it initially broke out in the city of Wuhan in December of 2019, and trying to take over the world's infrastructure.
"In particular there's the issue of strategic investment, that there is no such thing as a privately owned, independent company in China, right." the official said. "If you use Huawei, if you use any type of company that has access to your DNA, that DNA becomes property and that information becomes property of the Chinese Communist Party."Two weeks ago, during Pompeo's visit to Israel, a U.S. official hinted that Israel's continued cooperation with China might be "dangerous" in light of the current coronavirus outbreak and could undermine the relations with its "strategic partners".
https://www.ynetnews.com/article/HkBaQNco8