RSCN, IDECO ink deal to develop action plans
By Maria Weldali – Oct 14,2020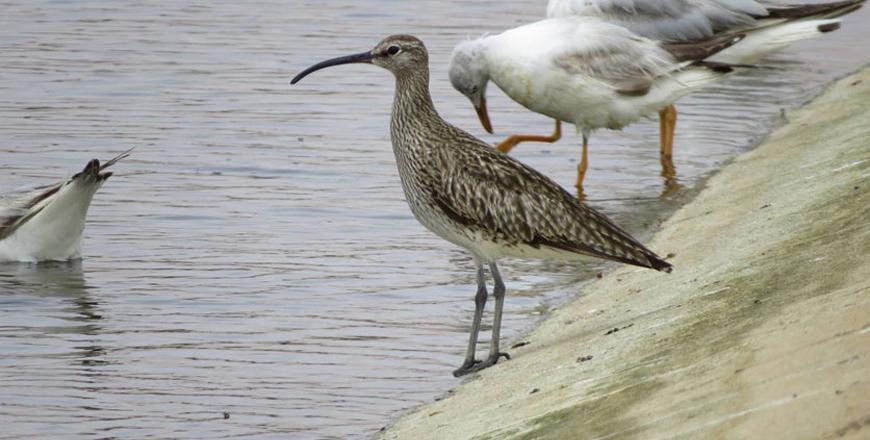 The electrocution of birds is considered as one of the main dangers that threaten migratory birds at the local and global levels (Photo courtesy of Aqaba Bird Observatory Facebook page)
AMMAN — The Royal Society for the Conservation of Nature (RSCN) and the Irbid District Electricity Company (IDECO) on Tuesday signed a memorandum of understanding (MoU) to develop action plans to address electric power disruptions in the northern region due to migratory birds.
"The problems of bird electrocution and collision with power lines constitute one of the major dangers threatening birds at the local and global levels," RSCN Director General Yahya Khaled said in a statement sent to The Jordan Times on Tuesday.
Director of the Bird Project Department at the RSCN Tariq Qaneer told The Jordan Times over the phone that the society is currently working on developing national guidelines regarding power lines and bird protection.
Specialised training will be provided to the concerned authorities regarding the implementation of these procedures, he said.
The MoU aims to facilitate cooperation between the two parties and provide a joint framework with regard to the implementation of projects for insulating power lines and transformers located on migratory birds' flyways.
The agreement also gears towards strengthening the efforts of both parties to achieve common goals and objectives in the areas of environmental conservation, migratory birds protection and biodiversity, the statement added.
"Bird electrocution caused damage to the elements and components of electrical grids in some of the company's concession areas, in addition to causing unplanned power outages," IDECO Director Bashar Tamimi said in a statement sent to The Jordan Times on Tuesday.
From a technical point of view, frequent and unplanned power outages have serious economic and social consequences on customers, Tamimi added.
"The consequences include water supply disruptions, frequent power outages and damage to the electrical transmission network, the IDECO director said.
"This cooperation is a national duty aimed to preserve Jordan's reputation internationally as a leading country in the field of nature protection," he said.
http://www.jordantimes.com/news/local/agreement-signed-address-electrocution-migratory-birds