By Maram Kayed – Dec 02,2020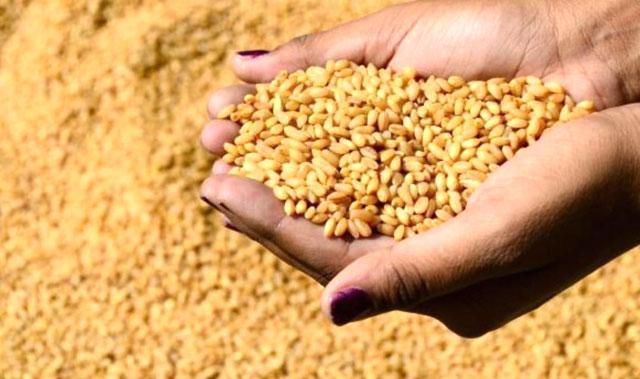 Minister of Agriculture Mohammad Daoudiyeh said that Jordan is a 'potential centre for food security', as it is located at the crossroads of Asia, Africa and Europe (Photo courtesy of Agriculture Ministry Facebook page)
AMMAN — Minister of Agriculture Mohammad Daoudiyeh said that Jordan is a "potential centre for food security", as it is located at the crossroads of Asia, Africa and Europe.
"Jordan has access to Asia, Africa and Europe. This qualifies it to become a centre for food security in several regions, which is what His Majesty King Abdullah has envisioned for the Kingdom for years," added the minister.
During a recent visit to Zarqa, Daoudiyeh met with members of the Chamber of Industry and representatives of the food sector to announce that the ministry is developing a plan to make Jordan a regional centre for food security.
Ministry's Spokesperson Lawrence Majali said that this plan has been on the ministry's agenda since 2017 and it is now almost ready, after a map outlining suitable agricultural areas has been prepared.
"We hope that by studying which new varieties can fit Jordan's climate and agricultural features, there will be a decrease in the unemployment rate, an environmental improvement and a progress towards food security," Majali told The Jordan Times.
Estimated at 17 million dunums, Jordan's arable land currently faces multiple challenges before being used, according to experts.
"Lack of funding, shortages of workers and increased debts burden the farmers and prevent them from venturing outside their farms. Not many are willing to look at new projects at the moment," said Mahmoud Oran, President of the Jordan Farmers Union.
"However, if the ministry were to provide farmers with funding, lessen the burden of taxes and fees as well as lay out the economic benefits of planting new varieties or old varieties over bigger spaces, I think some well-off farmers would be willing, and if they are successful, others will follow," he added.
Daoudiyeh said that the ministry is "aware of the magnitude of the challenges faced by the agricultural sector, and it is the duty of the officials to find sound and realistic solutions based on science".
"The dairy sector is currently working at 75 per cent of its capacity and provides citizens with their dairy needs, so we hope that other parts of the sector can follow their lead," added the minister.
Head of the Zarqa Chamber of Industry Faris Hammoudeh noted that the food exports rose by 22 per cent until November, standing at JD112 million.
"Providing protection for national products by controlling imports can help Jordan achieve self-reliance and improve the local economy," he concluded.
http://www.jordantimes.com/news/local/plan-under-way-make-jordan-regional-centre-food-security-%E2%80%94-agricultural-ministry