By Raghad Zayed – Jan 24,2021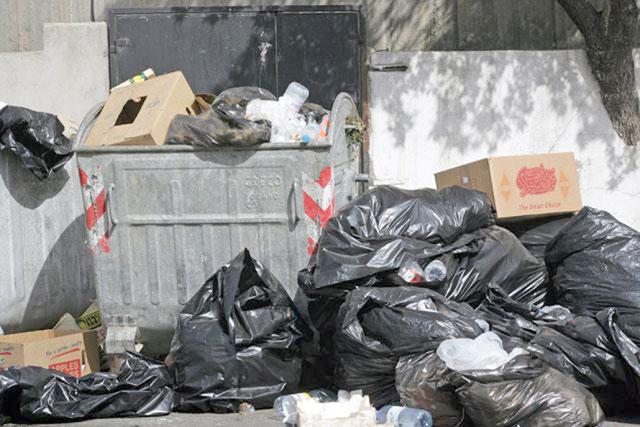 The second and third pilot stages of the 'sorting waste at source' project will be operationalised during the first half of 2021 in Rawaq and Jarn neighbourhoods, as well as in downtown, according to the Greater Amman Municipality (JT file photo)
AMMAN — The second and third pilot stages of the "sorting waste at source" project will be operationalised during the first half of 2021 in Rawaq and Jarn neighbourhoods, as well as in downtown, according to an official at the Greater Amman Municipality (GAM).
Omar Arabiyat, manager of Environmental Studies and Awareness Department at GAM, said that the preparations for the action plan and designs of the project's second and third pilot stages were completed.
Electric-powered machines and vehicles were supplied for waste and recyclable materials' collection, which contribute to the reduction of fuel consumption and greenhouse gas emissions, he added.
Within the framework of the project, which is funded by the German Ministry for Economic Cooperation and Development, in collaboration with the German Agency for International Cooperation, GAM collected some 300 tonnes of recyclable materials in Radwan neighbourhood in 2020, the official said.
Arabiyat said that the sorted waste constituted 14 per cent of the total waste collected in Radwan neighbourhood, with a purity rate of 81 per cent.
The project aims at decreasing waste management cost, lengthening the Ghabawi Landfill's lifespan by minimising the waste diverted to it by 20 per cent, reducing gas emissions and providing new job opportunities in the field of solid waste management.
Radwan neighbourhood was chosen as a pilot stage of the waste sorting project as it has an array of houses, shops, government institutions, schools, hotels, embassies and hospitals.
http://www.jordantimes.com/news/local/next-stages-waste-segregation-project-be-implemented-first-half-2021-%E2%80%94-gam