---
Egypt Independent May 9, 2021
---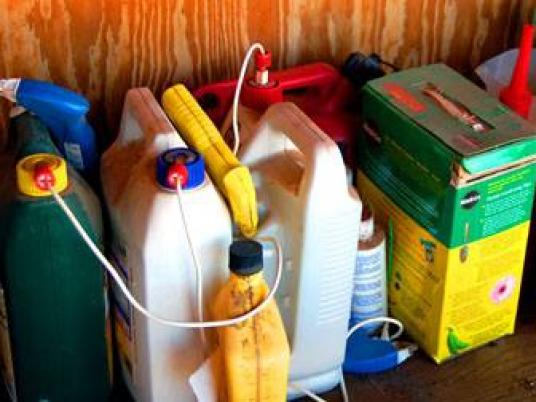 The Egyptian Environment Ministry contracted global company Geocycle Lafarge to safely dispose 200 tons of hazardous pesticides this year.
These hazardous pesticides are assembled from various regions across Egypt including Cairo, Alexandria, Upper Egypt and the Delta, Geocycle Lafarge Egypt said on Sunday.
Geocycle Lafarge Egypt is a provider of waste management solutions and subsidiary to Lafarge Egypt, member of LafargeHolcim Group.
As part of the 'Sustainable Persistent Organic Pollutant Management Project' or (POPs), the renewed collaboration saw Geocycle Lafarge Egypt incinerate 34.9 tons of waste back in September 2020.
Environment Minister Yasmine Fouad said that her Ministry is always willing to ally with concerned parties to dump harmful waste ecologically; capitalizing on modern technology to maintain the health & well-being of people.
"We highly treasure the unceasing endeavors borne by Geocycle Lafarge Egypt in strictly complying to world-class environmental standards. Together, we can properly attain the State's ultimate agenda of creating a clean & safe ambiance to all citizens," Fouad said.
She explained that the fruitful cooperation between Geocycle Lafarge Egypt and the Environment Ministry involves meticulous examination for all waste disposal procedures; from receiving, unloading and internal transportation of pesticides, to feeding the factory furnaces.
The General Manager of Geocycle Lafarge Egypt, Niels Ledinek, said that: "Geocycle Lafarge Egypt is honored to be chosen by the Ministry of Environment to safely & swiftly dispose hazardous wastes across Egypt. Ledinek added "We are looking forward to more collaborations, pledging to reinforce our strategy towards actualizing sustainability while contributing greatly to Egypt Vision 2030."