By Maria Weldali – May 26,2021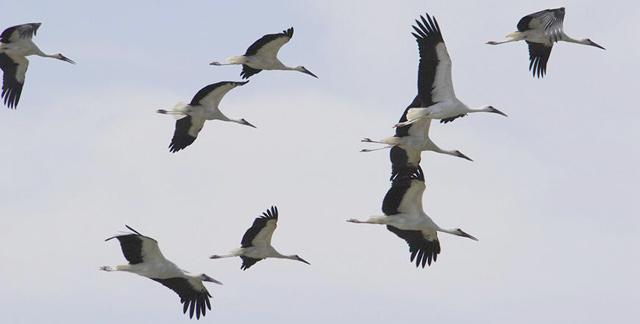 Overhead electrical infrastructure represents a 'significant threat' to birds, calling for appropriate precautionary measures, said the Royal Society for the Conservation of Nature on Monday (Petra file photo)
AMMAN — Overhead electrical infrastructure represents a "significant threat" to birds, calling for appropriate precautionary measures, said the Royal Society for the Conservation of Nature (RSCN) on Monday.
"The electrocution of migratory birds, is one of the leading causes of unnatural deaths of bird species," according to an RSCN statement sent to The Jordan Times, which also showed that most overhead power lines, both medium- and high-voltage distribution pose fatal risk to birds.
"The RSCN has significantly contributed to preserving migratory birds after being alerted to the social and economic implications of birds' collisions and electrocutions at power lines, in addition to the importance of protecting endangered birds, considering them a national asset," the statement said.
Avian collision with power lines happens when birds fly into electric utility lines, after which birds can be injured or killed, according to the RSCN, which noted that "bird collisions have very little impact and in general do not lead to power outages".
As to birds electrocution, it may lead to electricity blackouts in specific areas, without affecting the main power lines. Whereas the risk of electrocution occurs when a bird coincidentally touches two energised parts or an energized part and a grounded conductor or component, making a simple electric circuit, causing fatal bird accidents, the RSCN said.
"Birds that are most affected by electrocution are raptors and storks," the statement added, noting that the RSCN is developing national procedures to reduce the birds mortality, due to collisions and electrocution.
Using nationwide field surveys, the RSCN has identified the hazardous areas in the Kingdom were the electrocution of birds increases, the statement said.
https://www.jordantimes.com/news/local/rscn-calls-measures-prevent-electrocution-migratory-birds