Al-Masry Al-Youm June 5, 2021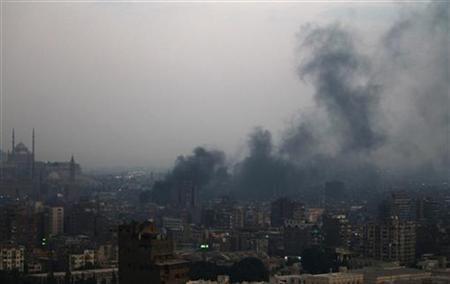 Environment Minister Yasmine Fouad said that a study of the cost of environmental impacts prepared in cooperation with the World Bank has revealed that air pollution in Greater Cairo costs the country LE47 billion annually.
This has necessitated further work to reduce pollution, Fouad added, including efforts to preserve natural resources and face global environmental challenges such as climate change and maintaining biodiversity, so that the government's approach to preserving the environment is linked to its obligations in international and regional agreements.
President Abdel Fattah al-Sisi ordered that the nature of society's environmental dialogue be changed, she said, as part of his strategy to reduce pollution while linking environmental issues with economic and social aspects.
Integrating the environment into development sectors was the most important step taken by the government in order to make the preservation of natural resources a goal for all sectors of the country.
The World Bank's Board of Executive Directors approved in September a US$200 million project to support Egypt's initiatives to reduce air and climate pollution from critical sectors and to increase resilience to air pollution in Greater Cairo.
The project is focusing on reducing vehicle emissions, improving the management of solid waste, and strengthening the air and climate decision-making system.
Greater Cairo's air quality has recently seen an improvement; however, ambient air pollution remains the city's most significant environmental health issue—one that weighs heavily on residents' quality of life and on the economy.
Recent studies have estimated the annual economic cost of air pollution on health in the Greater Cairo area alone at about 1.4 percent of Egypt's Gross Domestic Product (GDP).
Edited translation from Al-Masry Al-Youm