By Batool Ghaith – Sep 20,2021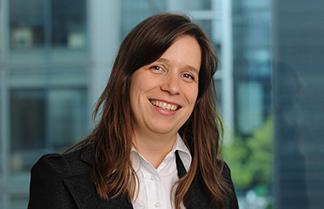 Heike Harmgart
AMMAN — The European Bank for Reconstruction and Development's (EBRD) investments in Jordan have reached 1.5 billion euros in 62 projects since 2012.
EBRD Managing Director for the southern and eastern Mediterranean region Heike Harmgart indicated that the EBRD have recently been in contact with partner banks and local small- and medium-sized enterprises in Jordan to evaluate the support system needed for them during the post-pandemic recovery period.
"Last year, we traded facilitation with Jordanian banks which was really important. One of the largest and most important projects we signed in 2021 was a $100 million deal with the National Electric Power Company (NEPCO) to support their ongoing transformation and for crisis response emergency facility due to the pandemic," Harmgart told The Jordan Times during an interview on Monday.
At a time when many households cannot pay their electricity bills, it is important for NEPCO to be flexible and have the funds necessary to carry out critical investments, according to Harmgart.
"The project was critical to stabilise the electricity distribution and supply," she added.
Harmgart indicated that the EBRD is a demand- driven institution.
"If there is a good project, we can definitely finance it. In that sense, we are completely open for business and trying to support all sectors which are fostering sustainable and inclusive growth," she said.
The EBRD continues to have projects in the pipeline, which help Jordan to recover "in a green fashion" Harmgart continued.
"This year is a great opportunity — after the crisis — to rethink how we can emerge from it in a greener fashion. The projects we are looking at are direct investments in green infrastructure," she said.
The EBRD has developed an application in English and Arabic, which has all the green certified technologies. It already has a number of Jordanian companies on it, according to Harmgart.
"The investment climate in Jordan is a function of the general economic environment not only in the Kingdom but also in the region, which is challenging due to the political situation in the neighbouring countries," Harmgart noted.
"I believe there have been a number of good reforms for the business environment, especially in the banking sector. Last year, Jordan carried out a number of regulatory steps, which improved the business environment more holistically. The Jordan Investment Commission is an important partner for us to help with investor aftercare," she added.
There are areas in which Jordan needs to improve, notably through simplifying registration, licensing and tax administration procedures.
"Jordan could also develop the service sector more around technology-based services as well as medical and health tourism as these have huge potential," she continued.
According to Harmgart, Amman was the first capital city in the Middle East that the EBRD included in their "green city network".
"We work together with the mayor and the team managing the city on developing medium and long-term goals of a green city action plan, where we identify areas in the city we can invest in to make it greener. We started with waste to energy, green mobility and e-mobility in Amman. We are working on a very holistic plan," Harmgart added.
She said that the bank has also organised a school awareness campaign for waste management.
"I believe that this agreement with the city of Amman can make us go into many dimensions to bring more investments and partnerships. We hope that other cities become motivated and consider becoming a green city too," Hamgart said.
https://www.jordantimes.com/news/local/ebrd-seeks-help-jordan-recover-%E2%80%98-green-fashion%E2%80%99