Sep 09,2021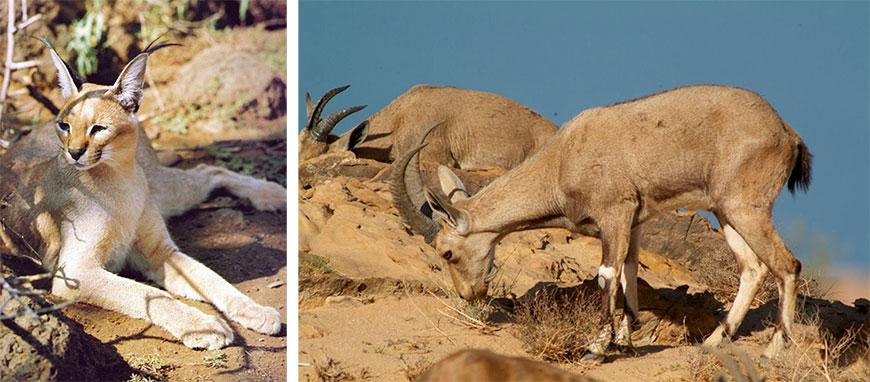 The Royal Society for the Conservation of Nature (RSCN) on Thursday said that mining, in the Dana Biosphere Reserve, poses a serious threat to "everything unique in the reserve"; its local community, trees, flora and fauna (Photo courtesy of RSCN)
AMMAN — The Royal Society for the Conservation of Nature (RSCN) on Thursday said that mining, in the Dana Biosphere Reserve, poses a serious threat to "everything unique in the reserve"; its local community, trees, flora and fauna.
The RSCN, in a statement, highlighted the efforts to preserve biodiversity in nature reserves as part of the national system to protect the environment.
The RSCN noted that the existence of the two endangered species, mountain goats and Arabian panthers, are success stories. The two species have survived in Dana Biosphere Reserve despite great threats.
The mountain goat has already been experiencing several natural threats, notably poaching, destruction of habitat, and the scarcity of natural resources, the statement read.
Today, the mountain goat also faces mining, a difficult challenge that makes it near-impossible to survive. Mining-related threats, such as equipment and dust emission, affect the mountain goat's existence in the southern region.
The Dana Biosphere Reserve also contains 45 mammals and 44 reptiles, including the Afghan fox, whose existence is restricted to the mountains of the Dana sand reserve, among other endangered species, the RSCN added.
During mining operations, heavy metal could leak into the soil. This would affect the plant species in the reserve and the animals that feed on them, thus affecting the reserve's biodiversity, the statement said.
The presence of intense human activity, machinery, explosions, and dust emissions will destroy the reserve's natural habitats, which will force many species, rare and endangered, to flee, the statement added.
https://www.jordantimes.com/news/local/mountain-goat-face-serious-threats-mining-dana-%E2%80%94-rscn