By JT – Dec 10,2022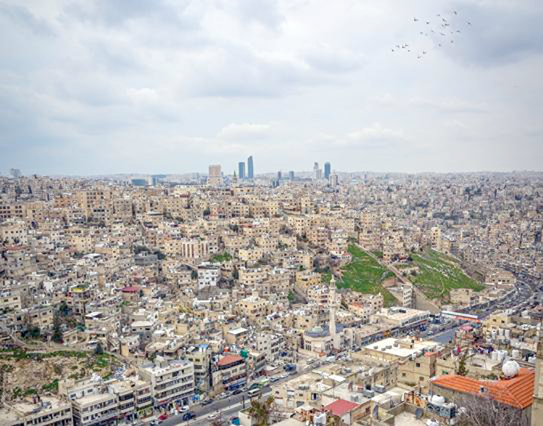 According to the Higher Population Council, 75 per cent of the Kingdom's population lives in three main governorates: Amman, Irbid and Zarqa (File photo)
AMMAN — The Kingdom's first centennial started with a population of just 225,000 people, and reached the first million in 1963. In 2004, the population reached 5 million, and jumped to 9.5 million in 2015, according to the Higher Population Council (HPC) Secretary General Issa Masarweh.
During an interview with the Jordan News Agency, Petra, Masarweh highlighted the current demographic breakdown in Jordan, including the population size, changes, structure and distribution.
The hosting of refugees and a growing number of foreign workers have brought further demographic, environmental, social, economic and security burdens, he said, noting that the number of non-Jordanians increased to some 3.5 million people, accounting for 31 per cent of the Kingdom's total population.
According to Masarweh, one of the most common population-related challenges is an uneven distribution, as 8 per cent of the people live in the southern half of the Kingdom, while 92 per cent are concentrated in the northwest of the Kingdom.
This has resulted in urban flooding, which affects agricultural and rural land, as well as environmental and natural reserves. Uneven distribution also introduced food security challenges and placed an additional burden on infrastructure and public services, he said.
He added that 75 per cent of the Kingdom's population lives in three main governorates: Amman, Irbid and Zarqa. In 2021, Mafraq governorate took fourth place in the Kingdom's population ranking, he said.
Children under 15 years old account for 34 per cent of the population, totalling around 3.8 million. The total number of children under the age of 18 is 4.5 million, constituting some 40 per cent of the population. This figure is regardedas an additional driving force for population growth, Masarweh said.
https://jordantimes.com/news/local/minors-account-40-jordans-population-%E2%80%94-hpc