By Rana Tayseer – Jan 17,2023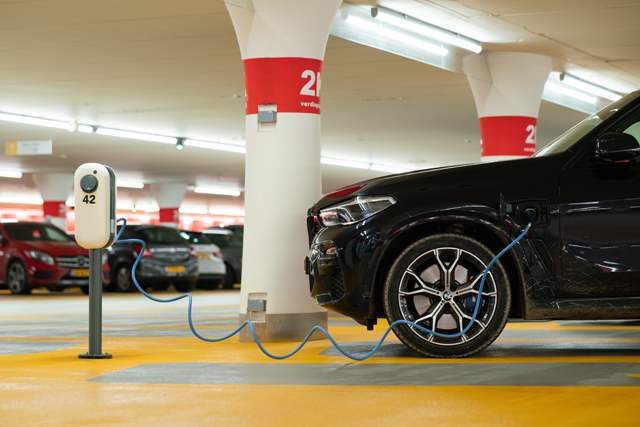 Representative image (Photo courtesy of unsplash/Michael Fousert)
AMMAN — Though the rise in the number of electric vehicle users in Jordan is a positive sign, a smart, environmentally friendly transport network that uses clean and renewable energy augment well for the Kingdom on its path towards sustainability, according to President of the Jordan Environment Union Omar Shoshan.
The growing acceptance of electric cars across the globe comes with a price, due to their negative impact on the environment, especially hazards related to their disposal, he said.
Electric vehicle batteries contain many hazardous materials, and once they reach the end of their working life, improper disposal threatens the environment and human health, Shoshan said.
At this juncture, a monitoring system to oversee electric car battery disposal is imperative, he said.
"What we need here in Jordan is establishing a smart transport system that uses renewable energy," he added.
According to the Jordan Free Zone Investor Commission, around 16,000 electric vehicles got clearance from the free zone in 2022, which represents a 180 per cent increase when compared with 2021.
The clearance of diesel vehicles decreased by around 10 per cent in 2022, while that of gasoline cars witnessed a roughly 20 per cent decrease. Hybrids' clearance numbers dropped by roughly 40 per cent.
According to traders, the number of electric vehicles in use in Jordan stands at around 60,000.
Mohammad Saleh, an employee at a car showroom, said that the rise in fuel prices increased the demand for electric cars in Jordan.
"We sell a lot of electric cars these days. There are many affordable models that come with long battery life," he said.
Hanan Marar, who works at a private firm in Amman, is a new electric car user.
"I bought an electric car because it's cheaper than the gasoline cars. If we have good public transportation, I will use it and I will not use my car," Marar said.
https://jordantimes.com/news/local/disposal-batteries-poses-roadblock-sustainable-electric-vehicle-use