19/6/2023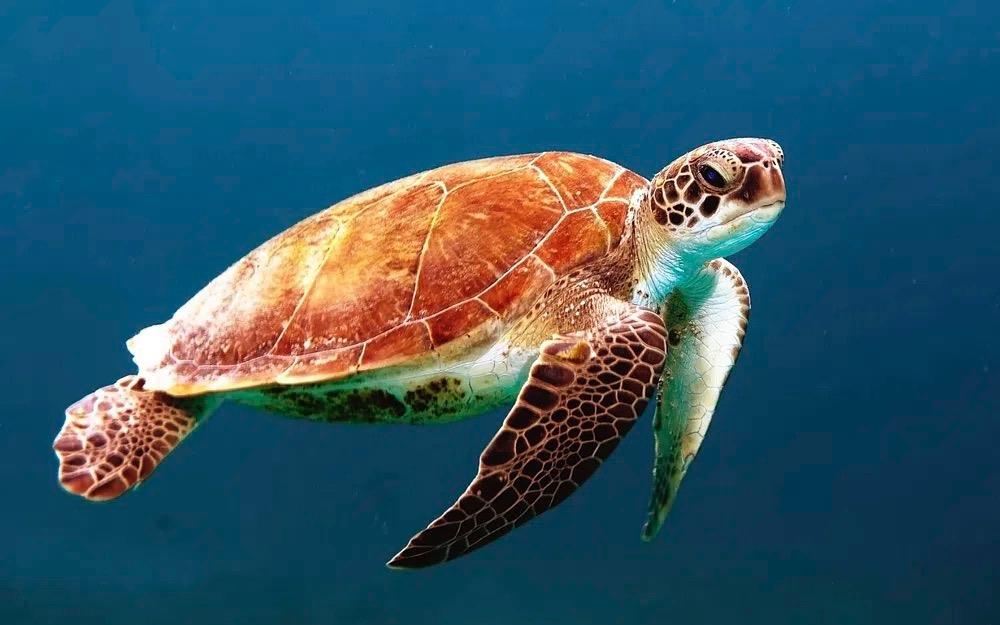 In celebration of World Sea Turtle Day on Friday, the Environment Agency–Abu Dhabi and the National Aquarium in Al Qana released endangered hawksbill turtles back into the sea, complete with GPS trackers to monitor their migratory movements.
The heart-warming journey began on the beach of Saadiyat Rotana Resort & Villas, and the event attracted a diverse group of attendees, including members of the community, sea-goers, fishermen and EAD rangers.
Saadiyat Island, is renowned for its pristine and diverse ecosystem, which supports a range of protected marine and wildlife species. The island makes efforts to preserve its natural surroundings and the various species that call it home, including humpback and bottlenose dolphins, native Arabian gazelles and a variety of bird species.
Hawksbill turtles, a native species, face numerous threats in their natural habitat, including marine pollution, loss of nesting sites, climate change and illegal poaching. The turtle release event was part of continuing efforts by Saadiyat Island to protect and conserve sea turtle populations in Abu Dhabi.
Stranded turtles are rescued by a team of scientists who assess their health and provide rehabilitation support based on an animal's individual needs. Nesting season for turtles in Abu Dhabi runs from March to June, during which female turtles return to the same beach where they were born to lay their own nests.
Saadiyat Island plays a leading role in sea turtle conservation efforts with its in-house marine biologist stationed at Saadiyat Jumeirah and a marine biology laboratory at NYU Abu Dhabi. (The National)
http://www.afedmag.com/english/NewsDetails.aspx?id=6699