18/8/2023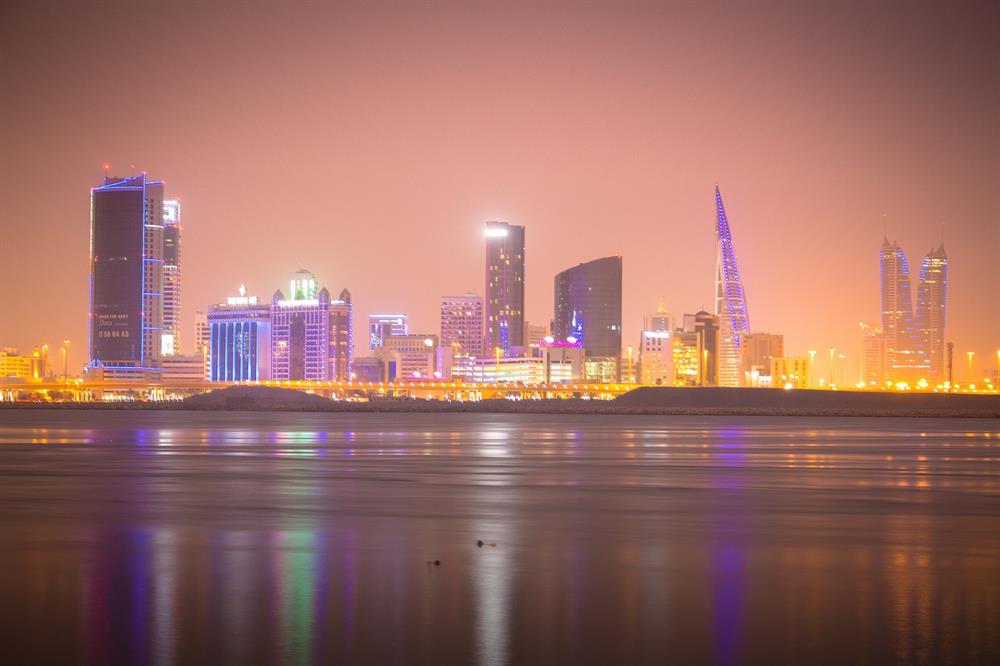 By next year, the tiny Gulf state will begin building its coastal defences against sea levels that have begun advancing, by widening beaches, constructing taller sea walls and elevating land.
"Bahrain is vulnerable," Mohamed bin Mubarak bin Daina, Bahrain's oil and environment minister and special envoy for climate affairs, said in an interview.
"The main threat is a silent threat, which is the sea level rise," he said at his office in the capital Manama.
According to official estimates, an extreme rise of five metres (16.4 feet) would swamp most of the country, including its international airport.
Even a rise of 0.5 to two metres could submerge five to 18 percent of Bahrain's total area, according to Sabah Aljenaid, an assistant professor at the Arabian Gulf University in Manama.
Bahrain is the only island nation among the resource-rich countries lining the Gulf. Most of its population and major facilities are located in low-lying coastal areas less than five metres above the water.
Other islands around the world are also threatened by rising seas as global warming melts ice sheets and glaciers.
Ironically, Bahrain is a producer of the oil whose pollutants have triggered the climate crisis.
'Rock wall'
Bahraini authorities have already recorded sea levels rising between 1.6 millimetres to 3.4 millimetres every year since 1976, bin Daina said.
But by 2050, sea levels could rise by at least 0.5 metre, according to the minister, citing the United Nations' Intergovernmental Panel on Climate Change. Some experts view the estimate as conservative.
Rising seas aggravate flooding, threaten coastlines and could pollute Bahrain's already scarce groundwater reserves with salty seawater.
"That's why one of Bahrain's top priorities is the sea level rise," bin Daina said.
"Either we make the beaches (wider)… or a rock wall for certain areas, or reclaim lands before the shore."
It is part of a "detailed plan" that will be completed in "under 10 years" and funded by the government, according to the minister.
Ranked by the University of Notre Dame's Global Adaptation Initiative as one of the most climate-vulnerable countries among Arab states in the Gulf, Bahrain must also contend with hazardous temperatures in one of the hottest regions on Earth.
Extreme temperatures due to accelerated climate change could make parts of the Gulf unliveable by the end of the century, according to experts.
Bahrain is already feeling the heat.
This month, it has twice broken its record for energy consumption as temperatures topped 44 degrees Celsius (111.2 degrees Fahrenheit), sending air conditioners into overdrive.
Dual role
"In all previous years, the electricity has not consumed the amount of megawatts as this year, so the temperatures are increasing," bin Daina said.
To do its part to combat climate change Bahrain, a small-scale oil producer, is planning to reduce emissions by 30 percent by 2035 and scale up renewable energy to meet 10 percent of its needs over the same period.
It is also looking to double its areas covered by greenery and quadruple the amount of mangroves, which absorb carbon dioxide from the atmosphere, over the next 12 years.
Bin Daina said he sees no contradiction in his dual role as minister of both oil and environment — a conflation that is common in the hydrocarbon-rich Gulf states.
Kuwait's environment authority falls under the oil ministry, and the United Arab Emirates has chosen Sultan Al Jaber, who heads state oil giant ADNOC, as president of the UN's upcoming COP28 climate talks in Dubai.
"Having one person looking at both oil and the environment at the same time, shows how serious Bahrain is about" combatting climate change, bin Daina argued.
The minister "can enforce all environmental regulations over the oil industry", he said, dismissing the inverse possibility that hydrocarbon interests could trump climate concerns. (AFP)
http://www.afedmag.com/english/NewsDetails.aspx?id=6909