27/10/2023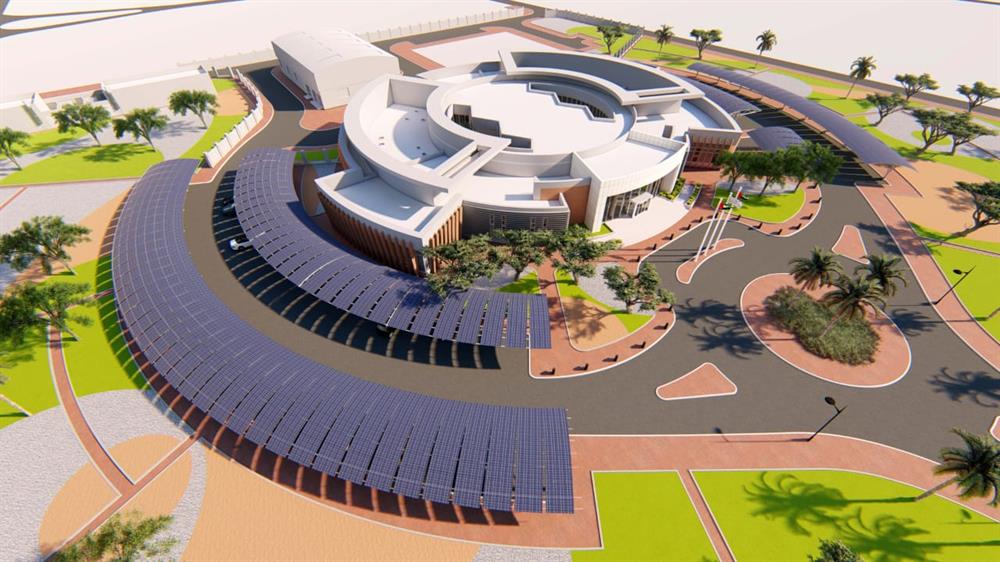 In a significant development for sustainable energy in the United Arab Emirates, the Environment Agency-Abu Dhabi (EAD) has unveiled plans to power its newly constructed Plant Genetic Resources Center in Al Ain with renewable energy.
This initiative will involve the installation of photovoltaic solar panels, and it's set to make a substantial impact on reducing carbon emissions.
Under a 20-year agreement with TotalEnergies, a subsidiary of TotalEnergies, the Plant Genetic Resources Center will benefit from a solar energy system that will meet its power requirements. TotalEnergies will handle the installation, operations, and maintenance of the system, ensuring its efficiency and longevity. The project will include a 330 kWp solar carport for the Genetics Laboratory facility, equipped with 680 photovoltaic panels, covering a total area of 1,360 square meters in car park shades. This installation will generate approximately 500 MWh of clean energy annually, making a noteworthy contribution to the reduction of carbon emissions.
The environmental impact of this endeavour is substantial, with EAD expecting to reduce its annual carbon footprint by 200 tonnes of CO2, equivalent to the energy use of approximately 25 homes in a year.
Moreover, this project aligns with the UAE's ambitious goal to produce clean and renewable energy by 2035 and its aspiration to achieve carbon neutrality by 2050.
The 20-year partnership entails not only the installation but also the seamless integration, operation, and maintenance of the solar system.
Leader in plant conservation
The Plant Genetic Resource Centre, expected to launch by the end of 2023, positions the UAE as a leader in plant conservation.
It is the largest and most complex centre of its kind in the region, utilising various methods for long-term conservation of seeds, plant parts, tissues, and full-grown plants, along with genomic and genetic conservation studies, all aimed at preserving the UAE's unique flora and its genetic diversity for future generations.
TotalEnergies, with over 80 years of presence in the UAE, is actively contributing to the country's sustainable energy goals by developing solar projects for industrial and commercial customers.
Their partnership with EAD extends to various conservation and environmental initiatives, including preserving sensitive ecosystems and mitigating the carbon intensity of the agency's energy mix.
The UAE's commitment to sustainable energy and environmental conservation takes a giant step forward with the EAD's innovative approach to powering its Plant Genetic Resources Centre through renewable energy, thanks to its groundbreaking partnership with TotalEnergies. (GULF NEWS)
http://www.afedmag.com/english/NewsDetails.aspx?id=7160