Egypt Independent June 23, 2020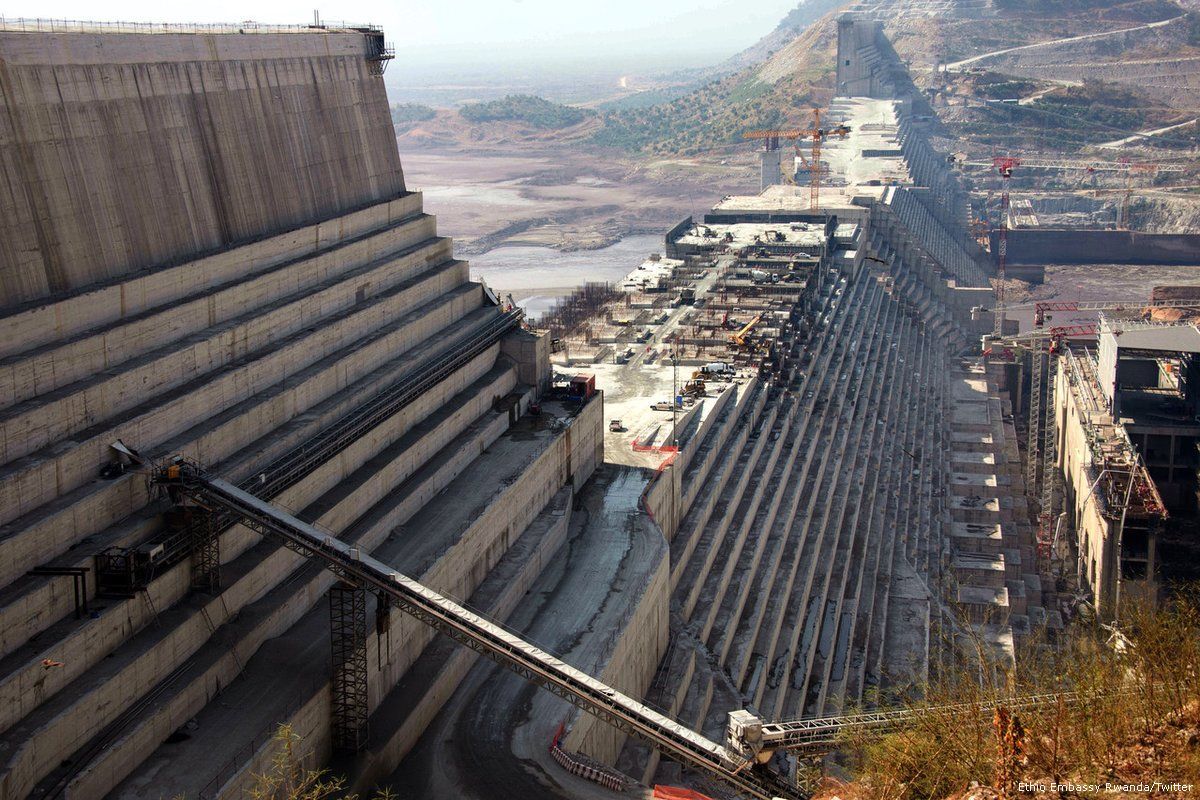 Sudan, Egypt, and Ethiopia are in agreement regarding 90 percent of controversial points related to the Grand Ethiopian Renaissance Dam (GERD), the Sudanese Ministry of Foreign Affairs said on Tuesday.
Ethiopia has the right to utilize the Nile River's water resources, the ministry said, yet Sudan and Egypt also have the right to maintain their water security.
Meanwhile, Sudanese Foreign Minister Omar Qamar al-Din denied that Sudan and Egypt had approved the rules for filling and operating the GERD four years ago, according to the Al-Sudani newspaper.
He explained that any speech purported to show approval from the two countries on this matter was "completely" false, and that Egypt and Sudan continue to disagree with the dam's filling.
On Monday, Sudanese Minister of Irrigation Yasser Abbas stated that Khartoum remains committed to its steadfast stance that negotiations are the most effective way to reach an agreement on the Renaissance Dam.
He stressed that Sudan has made a sincere effort in this vein, and has not lost hope of reaching an agreement between the three countries.
Abbas reiterated Sudan's adherence to the necessity of signing an agreement prior to filling the dam, to guarantee the safety and operation of the Roseires Dam in Sudan once the Renaissance Dam begins operating.
Ethiopian foreign minister Andargachew said in an interview with the Ethiopian News Agency published on Monday that Addis Ababa will never accept any agreement that restricts its "water rights" in the Nile River. He pointed out that Ethiopia is currently discussing the process of building the Renaissance Dam, not issues related to its rights to use the Nile river in development projects.