---
Al-Masry Al-Youm July 6, 2020
2:09 pm
---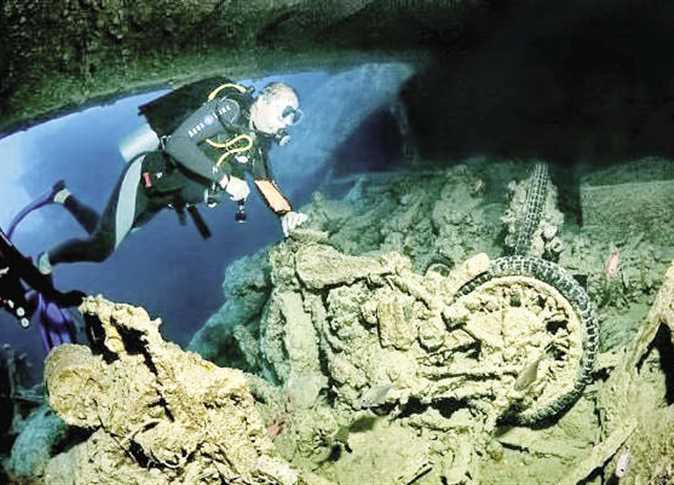 The Egyptian authorities have designated two sites in the Red Sea in which it will sink some old equipment to create artificial reefs to encourage coral growth and underwater diving.
The plan is aimed at reducing pressure on popular diving areas in the Red Sea, which attract about three million divers annually.
Tourists make about six to nine million dives annually, and with the significant rise in tourism development rates, this will lead in the near future to a significant increase in the amount of divers.
Experts from the National Institute of Oceanography and Fisheries, in coordination with Red Sea Protected Areas and the Hurghada Environmental Protection and Conservation Association (HEPCA), have chosen two spots to sink old equipment to be used as artificial reefs for diving, and to re-populate destroyed coral reefs.
The institute's dean, Mahmoud Abdel-Rady Dar, explained that experts are undertaking environmental studies and preparations for the sinking.
Dar said that the move aims to create artificial reefs and new diving areas to reduce the increasing pressure on current diving areas in the Red Sea, and to collect the remnants of the destroyed reefs and re-cultivate them to become an underwater tourist attraction for all fans of diving.
In statements to Al-Masry Al-Youm, Dar said that the two chosen sites are near Magawish Island, off the coast of Hurghada.
He said that there is a study in progress to establish a third site in front of the beaches of the National Institute of Oceanography and Fisheries, which lies north of Hurghada. This spot is unique, and is near the institute, so that follow up on the reefs will be cultivated.
Dar explained that this project is the first of its kind in Egypt. Its aim is to attract a large number of tourists, and it is part of the tourism conservative plan to develop tourism by using the seas, beaches and surrounding islands.
He pointed out that these tourist sites were chosen with regard to the highest standards of marine environmental protection, to ensure that the place is safe for divers.
Dar added that the sites will have many benefits, as the equipment will be covered by sand, while fish prefer to lay eggs in rocky or hard areas.
Edited translation from Al-Masry Al-Youm