July 3, 2021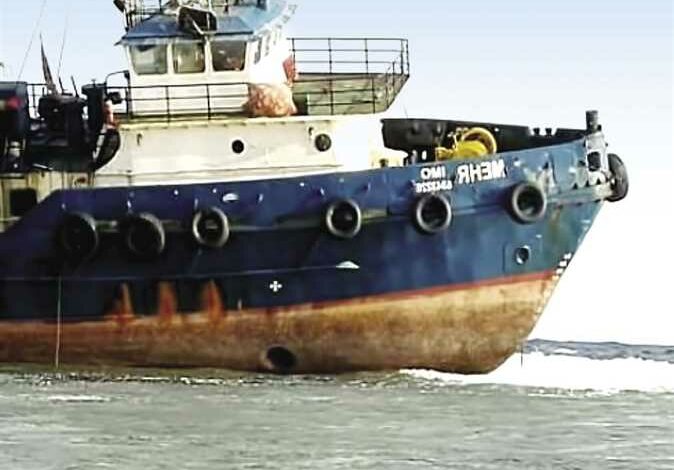 The Egyptian Environment Ministry on Friday fined Tanzanian oil service boat "MEHR" US$108,000 after it ran aground inside Gabal Elba national park south of the Red Sea, three nautical miles from the shore.
A statement from the Ministry said that the boat destroyed an area of coral reefs, causing damage to the marine environment in the area of the accident.
The emergency center of the Environmental Affairs Agency in Cairo had received a notification from the officials of the Red Sea reserves that a petroleum service boat carrying the Tanzanian flag ran aground and collided with coral reefs.
The boat stopped sailing and tilted on one side, with six Pakistani sailors on board.
Immediately, the Environment Ministry decided to form a technical committee of environmental researchers in the Red Sea Governorate to examine the accident.
Investigations found that boat is roughly 41 meters and caused damage to coral reefs at an area of 40 meters and width of three meters. The cost of one meter of damage was estimated at $300.
The company was obligated to unload the shipment of the boat from oil or fuel, due to its danger to marine organisms, and move the boat from its current location.
It is also scheduled to conduct another inspection to estimate the size of the losses after the boat was refloated and towed away from the coral reefs area.
It decided to take legal measures and file a report with the incident to the Public Prosecution to complete investigations into the incident.