By JT – Sep 15,2021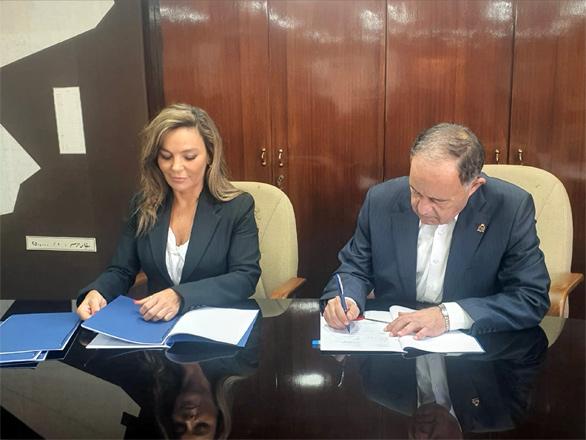 Water Minister Mohammad Najjar and Deputy Director of the German Development Bank Jordan Office Sawsan Aruri during a signing ceremony on Tuesday (Petra photo)
AMMAN — The Ministry of Water and Irrigation on Tuesday signed two financing agreements, worth 26.6 million euros, with the KfW Development Bank, to sustain water sources and improve water operating systems in cooperation with the Ministry of Planning and International Cooperation, the Jordan News Agency, Petra, reported.
Water Minister Mohammad Najjar valued the continuous German support, which has had a great impact on strengthening the efforts of the Water Ministry to continue improving water and sanitation services.
Deputy Director of the German Development Bank (KfW) Jordan Office Sawsan Aruri attended the event.
The minister added that the funding includes a number of programmes to enhance the operation of water and sewage networks and provide advisory services for water projects in all regions.
Najjar lauded the German support and cooperation, especially in the water sector, through the German Development Bank and the German Federal Ministry of Development and Economic Cooperation.
https://www.jordantimes.com/news/local/2-agreements-worth-266m-euros-signed-support-water-sector