Egypt Independent December 6, 2021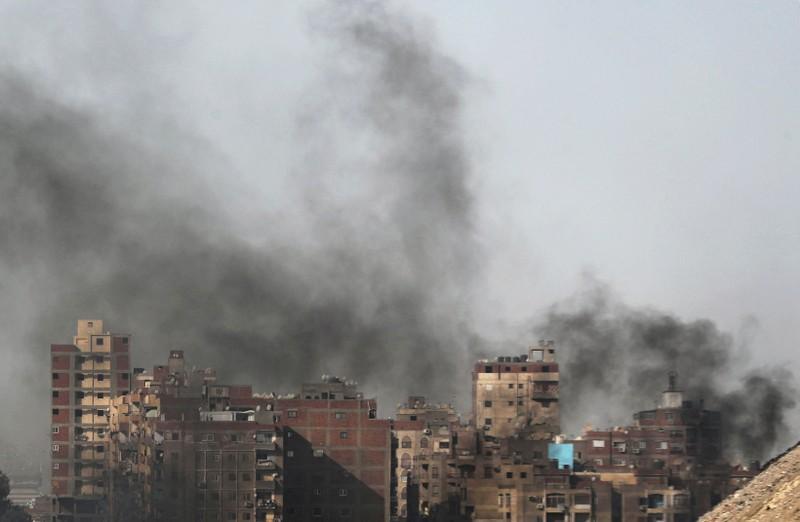 The Egyptian state's efforts to shift towards a green and sustainable economy while working to reduce carbon emissions and increase reliance on renewable energy sources continues to pay off, having now advanced 20 places at the Climate Change Performance Index 2022's Climate Policy category.
As part of its work in monitoring various international and global indicators examining Egypt's situation in various fields, the Egyptian Cabinet's Information and Decision Support Center (IDSC) followed up Egypt's ranking in the Climate Change Performance Index (CCPI) issued by Germanwatch NewClimate Institute and Climate Action Network (CAN) in November 2021.
Egypt came in 21st place during 2022, with 59.83 points, compared to 22nd place in 2021, with 54.33 points.
According to the index, Egypt advanced 20 places in the Climate Policy category to rank 29 in 2022, compared to 49 in 2021, and Egypt advanced in the Energy Use category to rank 12 in 2022 compared to 14 in 2021.
The CCPI's methodology is based on four main categories comprising 14 sub-indicators, while the index includes 64 countries worldwide with a score ranging between 0 (the least) and 100 (the best).
"Developed by Germanwatch, NewClimate Institute and CAN, the CCPI analyzes and compares climate change mitigation efforts across 60 countries (plus EU as a whole) with the highest emissions," according to the New Climate Institute.
Together these countries account for 90 percent of global emissions, it said. According to its website, "the index aims to enhance transparency in international climate politics and enable comparison of mitigation efforts and progress made by individual countries."