National Water Carrier project 'irreversible', but 'not sufficient' to meet growing water needs — PM
By JT – Dec 15,2021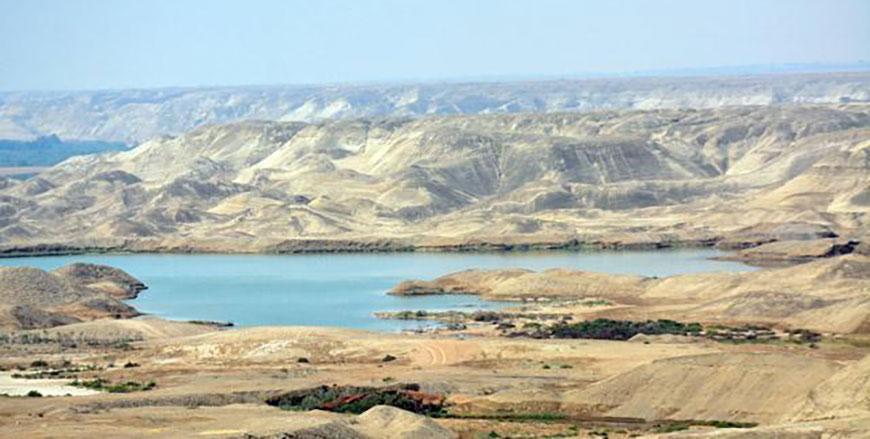 The annual all-use per capita share of water in Jordan is nearly 90 cubic metres, while the global water poverty line is 500 cubic metres, Prime Minister Bisher Al Khasawneh said on Wednesday (JT file photo)
AMMAN — The Kingdom is facing "unprecedented water poverty", as the annual all-use per capita share of water in Jordan is nearly 90 cubic metres, while the global water poverty line is 500 cubic metres, Prime Minister and Minister of Defence Bisher Al Khasawneh said on Wednesday.
Speaking during a Lower House session dedicated to discussing a recent declaration of intent signed by the Kingdom with the UAE and Israel to discuss the feasibility of a joint energy-for-water project, Khasawneh said that if the situation continues as is, the annual per capita share will drop to 60 cubic metres by 2040, citing reliable national and international scientific reports.
The water-energy exchange and the declaration of intent signed by the government is based on two interdependent and contingent projects, meant to provide Jordan with 200 million cubic metres of water annually, in case the two projects would show feasibility, the premier said.
He added that the National Water Carrier project, meant to supply desalinated water, is "irreversible", noting that the desalinated water to be provided by the project will allow the Kingdom to maintain the current per capita share of water until 2040.
However, he noted, "it will not be sufficient to increase supplies to the agriculture, industry and tourism sectors", highlighting the necessity to find additional water sources to meet growing need, the Jordan News Agency, Petra, reported.
https://www.jordantimes.com/news/local/unprecedented-water-poverty-facing-kingdom-%E2%80%94-khasawneh