Oct 14,2022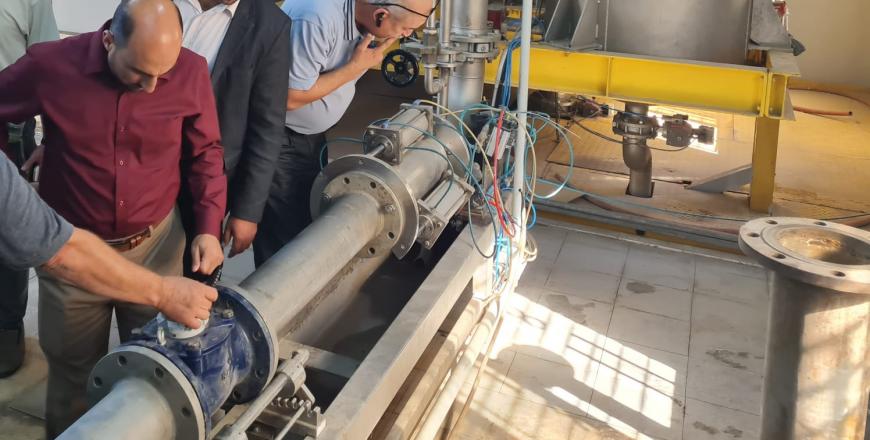 AMMAN — The joint project between Germany and Jordan "Quality Infrastructure for Efficient Water Management", that combines the water sector with the metrology sector, started its first training module under the auspices of Secretary-General of Water Authority of Jordan (WAJ) Bashar Bataineh on Tuesday.
The first training module was launched at the WAJ Training Centre at Marka with experts from both sectors and was implemented by the project team members from the German Metrology Institute (PTB), according to a statement made available to The Jordan Times.
The Jordanian participants are chosen experts from Water Authority of Jordan, Miyahuna Water Company, Aqaba Water Company, Yarmouk Water Company, Jordan Standards and Metrology Organisation (JSMO), as well as the Jordan National Metrology Institute in the Royal Scientific Society (RSS-JNMI) to be trained in the field of water flow measurement.
The module includes scientific and practical lectures on measuring water flow in general, choosing the type of water meters, calculating the water balance according to the International Water Organisation (IWA) and various practical applications, in addition to a field visit to water meter workshops.
The training is being held for the first time in Jordan, bringing together well experienced employees from Jordan's water sector and the metrology institutions — the science of technical measurement — who have been chosen by high-ranking focal persons of their institution in the scope of the "Water Focal Group".
The Water Focal Group is the network established in the frame of the project where the representatives meet regularly to define the targeted needs and potentials of both sectors for establishing the most feasible and sustainable service offers from both sides, said the statement.
This training module is the first of six 2-days-modules that will be held at close intervals according to the project's operational plan that was prepared by the above-mentioned project partners in addition to the technical project team in Germany.
https://jordantimes.com/news/local/1st-training-module-'quality-infrastructure-efficient-water-management'-project-kicks