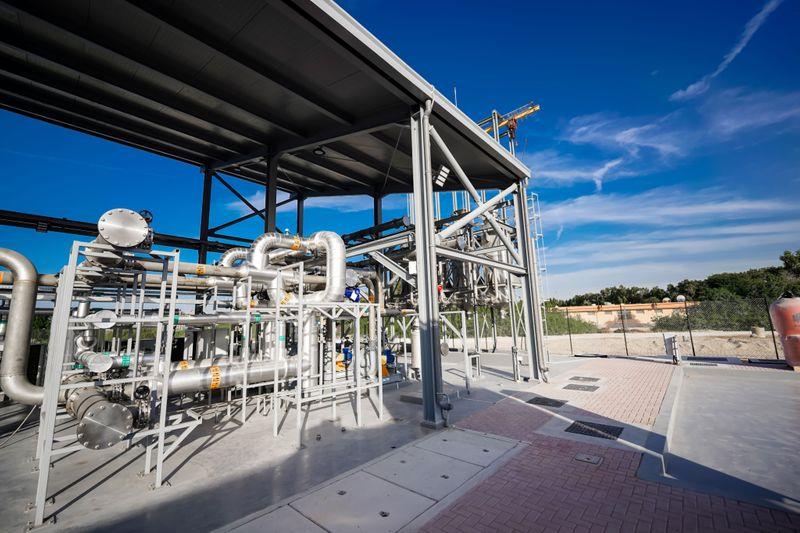 Dubai Municipality has completed its biogas-to-energy project at Warsan wastewater treatment plant as part of efforts to transform to green assets.
The new plant, completed in partnership with the private sector, has the capacity to generate 44,250 megawatt hours (MWh) of electricity annually, Dubai Media Office said in a statement on Thursday.
Its daily power generation capacity of 6MW will cover 50 per cent of the Warsan plant's operational needs, it added.
The project will offer sustainable solutions by using alternative energy sources, further reducing annual carbon emissions by 31,000 tonnes, in addition to decreasing the plant's operational cost by Dh320 million ($87 million) over 25 years, the media office said.
The UAE plans to invest Dh600 billion in clean-energy projects as part of its Net Zero 2050 strategy.
Meanwhile, Dubai aims to generate 25 per cent of its energy requirements from renewable sources by 2030 and 100 per cent by 2050 as part of its clean-energy target.
The Warsan wastewater treatment plant produces 57,000 cubic metres of biogas a day. Through the biogas power project, about 54,800 cubic metres per day will be used to produce 121MWh of electricity, meeting 50 per cent of the plant's needs.
The plant is supported by Dubai's sewerage system, whose network connections span more than 3 million metres in length and contains 56 rainwater pumping stations in addition to 110 substations and 13 main pumping stations. (The National)
http://www.afedmag.com/english/NewsDetails.aspx?id=6596