16/5/2023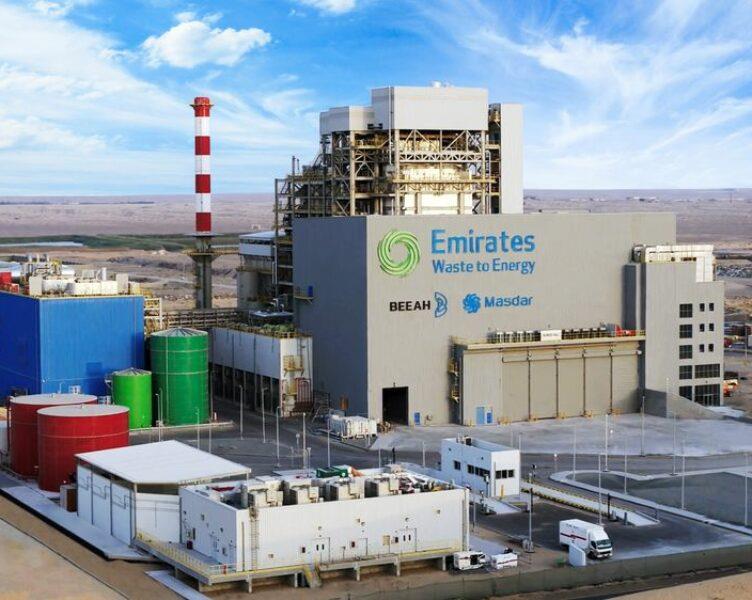 A groundbreaking UAE green energy scheme has generated enough power to supply 2,000 homes, using household rubbish and industrial waste, in its first year in operation.
The Sharjah Waste to Energy plant, the first such project in the region, offset 150,000 tonnes of carbon emissions.
It processed more than 100,000 tonnes of waste — equivalent to that produced by 180,000 people — which was diverted from landfill and turned into clean energy. About 250 tonnes of metal were recovered during the same period.
The plant is the first initiative under Emirates Waste to Energy, a joint venture involving Beeah Energy and Masdar.
About 60 per cent of all greenhouse gas emissions in the Emirates come from waste decomposing in landfills, Beeah said on Sunday.
Sharjah sent only 10 per cent of its waste to landfill since the plant's launch, down about 25 per cent compared to previous periods, a significant step forward in its ambition to become the Middle East's first zero-waste city.
"The Sharjah Waste to Energy plant is an example of successful collaboration towards the UAE's sustainability agenda," said Khaled Al Huraimel, group chief executive of Beehah.
"In partnership with Masdar, we have pioneered a waste-to-energy innovation that adds to the national clean energy mix, while also accelerating towards our zero-waste to landfill targets in Sharjah.
"We have also achieved 90 per cent landfill waste diversion, a record for the Middle East, which highlights the positive impact energy innovations can have for sustainable waste management.
"The Sharjah Waste to Energy plant demonstrates how clean energy can not only help meet energy demand, but also recover valuable material and tackle the mounting challenge of waste in growing cities across the Middle East."
Plant can drive eco goals
The plant is expanding operations to produce 30 megawatts of power annually, while it aims to eventually process 300,000 tonnes of waste per year that would otherwise be destined for landfill.
It will displace almost 450,000 tonnes of carbon dioxide a year and preserve the equivalent of 45 million cubic metres of natural gas.
Mohamed Al Ramahi, chief executive of Masdar, hailed the progress of the energy plant.
"Achieving the landmark of 100,000 tonnes of waste processed within the first year of operation is a fantastic milestone on our journey towards pioneering worldwide efforts towards decarbonisation," he said.
"Utilising the latest innovative technologies, the plant has played a leading role in Sharjah's 90 per cent landfill waste diversion success and in supporting the UAE's goal of diverting 75 per cent of solid waste from landfills. (The National)
http://www.afedmag.com/english/NewsDetails.aspx?id=6576