9/10/2023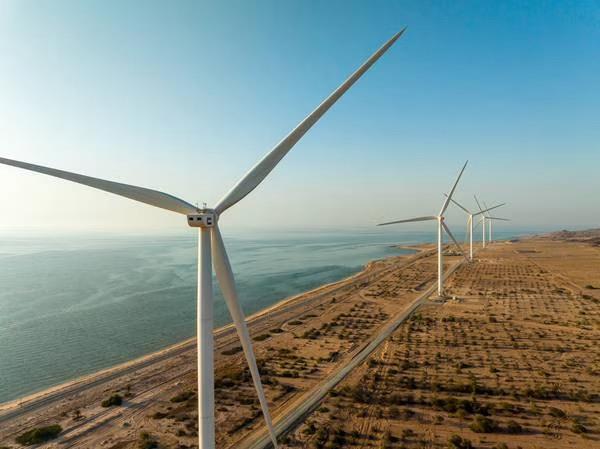 The United Arab Emirates has launched its first wind project of commercial size, making use of technology to exploit low wind speeds, as it pushes to boost renewables before hosting the COP 28 climate summit next month.
The 103.5-megawatt project run by renewable energy firm Masdar is set to power more than 23,000 homes a year, the firm said, spanning four locations.
"This project … will help displace around 120,000 tons of CO2 – carbon footprint – annually," said Mohammad Abdelqader El-Ramahi, Masdar's chief green hydrogen officer.
"And that would be the equivalent of removing around 26,000 cars from the roads."
Working with PowerChina and GoldWind International, Masdar said the project's turbines can exploit low wind speeds at scale, thanks to advances in materials science and aerodynamics that make wind power possible despite the heat and humidity.
Late last year, Masdar became part owned by three Abu Dhabi state-controlled entities: utility TAQA with a 43% stake, sovereign wealth fund Mubadala holding 33% and state oil giant ADNOC with 24%.
Sultan Al Jaber, the chief executive of ADNOC who also chairs Masdar and was its founding chief executive, is the incoming president of the U.N. climate change conference COP28, a choice that has spurred criticism from climate activists.
"Today, the UAE is working on several fronts; nuclear energy, solar energy and now wind," said Dalal Matar Al Shamsi, a natural resources specialist in the geology department of United Arab Emirates University.
"So if we took all of this into consideration, we expect promising results by 2071, the UAE's centennial." (Reuters)
http://www.afedmag.com/english/NewsDetails.aspx?id=7091